Hi all, I am posting this on behalf of Peter Cole. He has recently posted up on Facebook some pictures and a good write up of a product he has been working on for awhile now.
Here is Peter's write up:
Hi guys, i've been sat on this idea for a while now and i've fianlly got round to producing a prototype with some amazing results thus far. Thoughts welcome.
- The unique Integrated Booster & Brake Clamp design reduces weight, flex and increases strength by removing the need for traditionally required long flexi bolts and spacers.
- Frame remains under a consistent minimised flex distortion even when the rear wheel is extended in horizontal dropouts.
- Lowest Booster/brake clamp profile all while increasing brake power and feel.
- Excellent internal Booster profile minimises stress and thus flex with a reinforced wall rib structure.
- Machined pockets in the Booster and Clamps to reduce weight whilst retaining crucial rigidity.
- CNC machined from high grade billet Aluminium 6061-T6
- Includes chamfered and round edges throughout to reduce weight and sharp edges to hands.
- Wide profile to protect cross-over pipes on HS33/ECHO brakes (136mm at it's widest point)
- For use with dedicated 4-bolt Magura Mounts
- 100mm spacing only (centre-to-centre of bolt holes)
- Increased thickness around clamp radius to reduce deformation if over tightened.
- Clamp design increases clamping force and removes the need for plastic cylinder washers, all you do it clamp your cylinders down and the brakes are automatically set up squarely! (Providing your frame mounts are square.)
- Extra long slots (2mm longer) for more adjustment.
- Compatible with all Magura HS33 and ECHO Hydraulic brakes cylinders
- Weight: 146g (26" version, without bolts)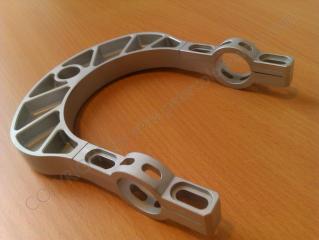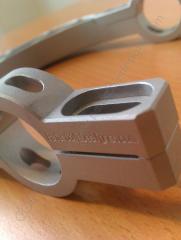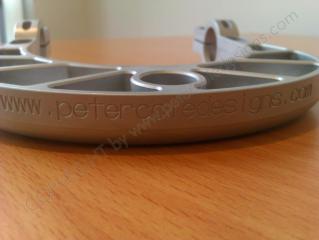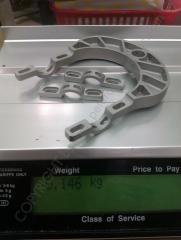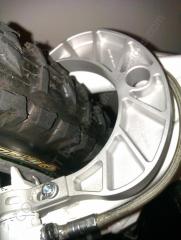 Any questions, feel free to pm Peter at his Facebook address -
https://www.facebook...hp?id=513434259
or discuss it here with your points of view, comments and criticisms.
Thanks for reading.